t
LIVE EARLY STAGES: INDIRA GANESAN AND JANET
LESNIAK IN CONSERVATION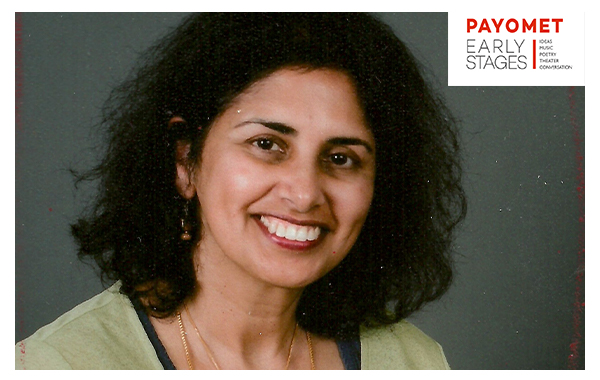 EVENT LOCATION: In your home via Zoom…FREE!
Live Early Stages: Indira Ganesan and Janet Lesniak in Conservation
Sunday, June 28 // 11:30am EST
Registration required
The Tiny Tent's Live Early Stages conversations continue with a reading and discussion featuring critically acclaimed local author Indira Ganesan. Indira is the author of three novels: The Journey, Inheritance, and As Sweet As Honey. A moderated discussion will follow with Janet Lesniak, Executive Director of the vibrant community and cultural center, Wellfleet Preservation Hall.